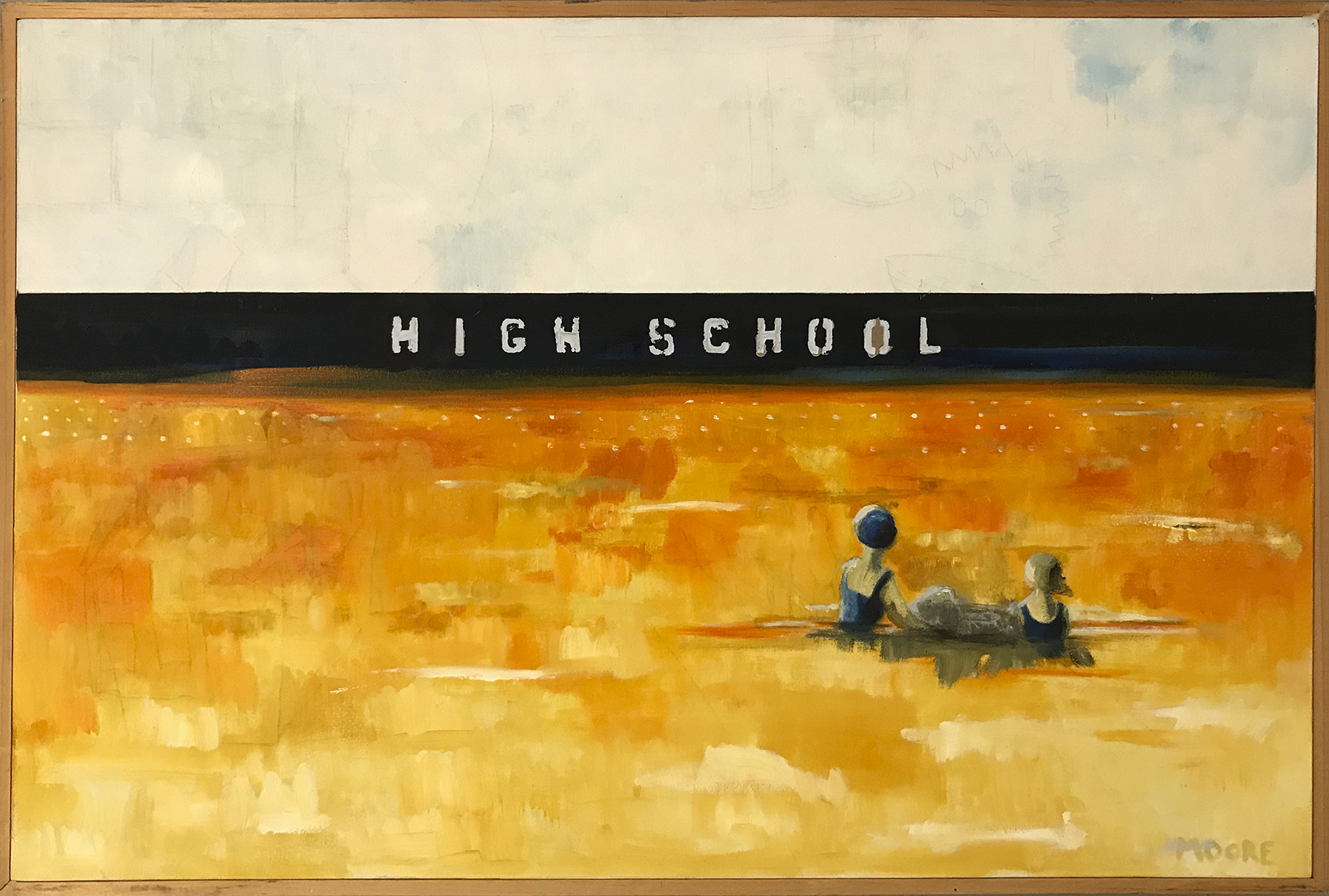 555 Gallery www.555gallery.com/
The Container at Second Street and Broadway
Chelsea, MA 02150
555 Gallery delivers, Salvage, a collection of video art, photography and
paintings gathered from the work of artists Melody Attarha, Ariana Lee,
Jane Williams, Sara Max Beck and Joe Greene. Discover how these artists
use what's been left behind, forgotten or overlooked to create new and
unique visions.
Melody Attarha and Ariana Lee bring their collaborative video projections,
After Party Periphery, fresh from a recent presentation at the Whitney
Museum of American Art. They have integrated their video projections --
featuring stop motion and digital manipulations -- with pieces from the
555 Gallery's collection to transform the shipping container into a dream
world of forgotten objects and histories.
With her most current work, Future Amber, Sarah Max Beck enjoys the
challenge of rethinking the modern concept of waste by recycling common
materials into fine art through engaging community involvement in
collecting the components of the piece.The installation consists of
thousands of plastic bags turned into a textural and colorful touchable
tapestry.
Jane Williams has reinvented her art practice and moved to a new
meaningful phase of life embracing change and acting as a witness to the
world around her. She bravely covered her own landscape paintings almost
entirely with black paint and white stenciled lettering to create an
entirely new body of work. Her insightful, loaded but often ambiguous
comments on weapons, racism and art are stated with only a word or two in
most cases, leaving room for thought and comment.
Photographer, Joe Greene, is a master of the lost and found. Well worn
vintage paint boxes in the series, Art Supply, have been respectfully and
graphically photographed to give them new life as individually revered
objects. In Scrap, Greene shares with us the beauty of aluminum siding and
discarded metal elements crushed to make way for our never ending need for
our next shiny object.
This exhibition is guest curated by Melody Attarha and Ariana Lee, who
live and work in Boston, MA. Attarha and Lee -- both Iranian-American
artists -- began collaborating at the School of the Museum of Fine Arts in
2016.
Melody Attarha works in illustration, printmaking, cut paper and
animation. Her artwork explores themes of domesticity, childhood and
memory in the context of storytelling and folk art through a contemporary
art paradigm. Drawing from the collective unconscious of storytelling and
oral history, she recontextualizes the visual language of her family life
in cultural terms. Attarha also works collaboratively with local
Iranian-American artists to create environments relating to Iranian
diasporic experiences.
Ariana Lee works across media to recreate scenarios that reflect the
complexity of inhabiting a place as an individual made unthinkable in its
structures. Ariana's family history is her entry point: her father and
mother's parents immigrated from China and Iran respectively in 1948.
Through animation and installation, Ariana is driven by the question of
what is lost in the process of immigration and how does that loss reveal
itself through humor and storytelling in the lives of individuals.
555 Gallery
Director, Susan Nalband
Gallery Manager, Paige Sawyer
555 E 2nd Street
Boston, MA 02127
857-496-7234